Bounce Back USA is a free initiative that provides free business listings & COVID-19 awareness and prevention posters to support local business.
Bounce Back USA has been featured in FORBES, Modern Restaurant Management, Associated Press News, and many local publications in communities across America such as Our Quad Cities News.
What is Bounce Back USA? Bounce Back USA was created my Minuteman Press International, the #1 rated marketing and printing franchise by Entrepreneur, to give back to local businesses and help provide a free boost to bounce back from the COVID-19 pandemic.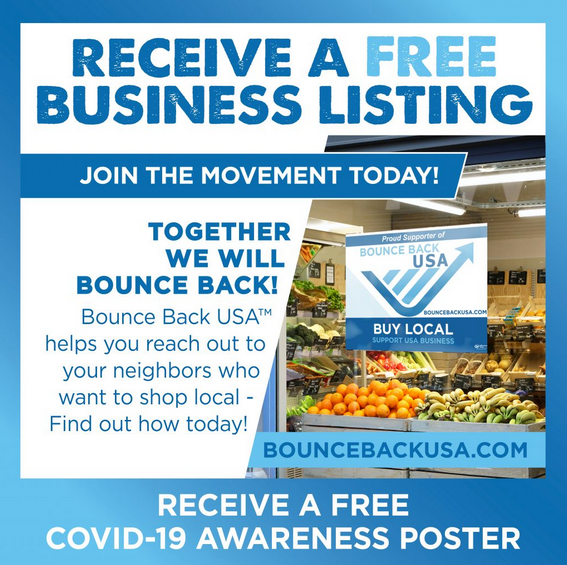 Join The Movement To Support Local Business For FREE Today!
Click The Link Below To Sign Up For Your Free Listing
& Receive Your Free COVID-19 Awareness & Prevention Poster.
Minuteman Press of Crofton (Anne Arundel County)
Minuteman Press of Canton (Baltimore)
Minuteman Press of Federal Hill (Baltimore)